(773) 899-5490
117 S Cook St
Barrington, IL 60010
[email protected]
Mon to Sat: 8:am to 6pm
Sunday: Closed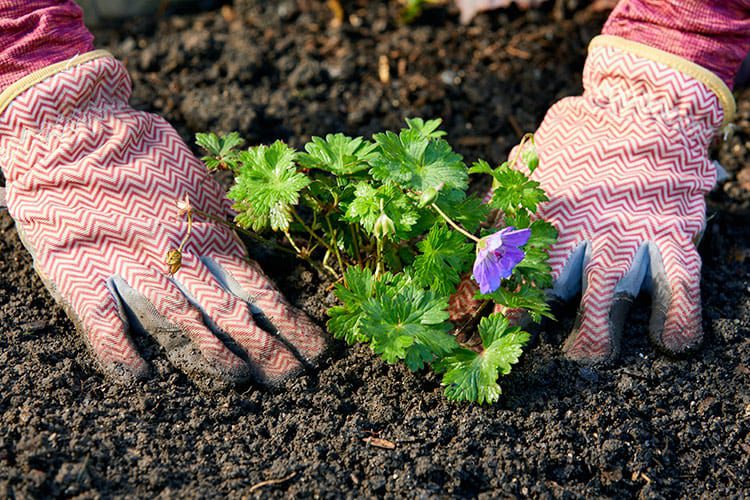 We offer top of the incredible Landscape Design services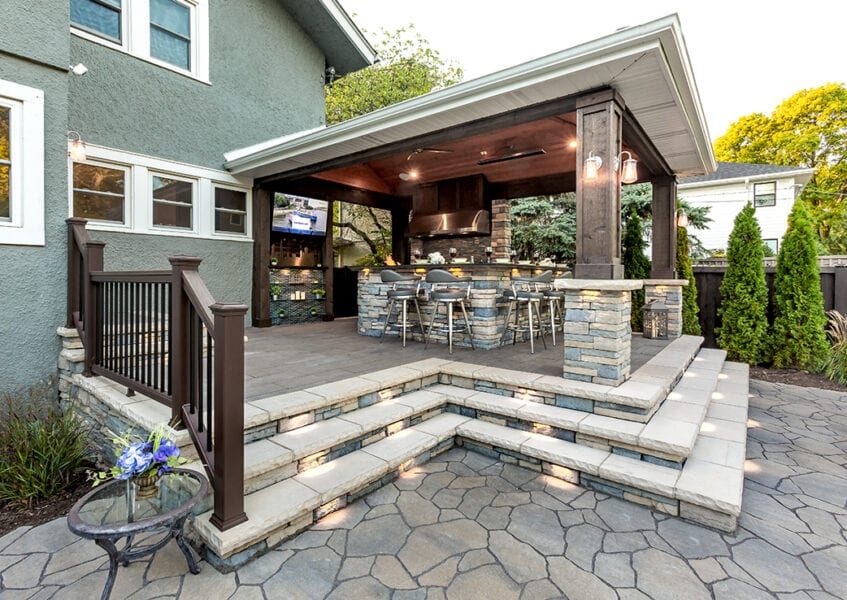 BARRINGTON HARDSCAPE LANDSCAPING
Transforming Paver Patios and more in Chicagoland
Hardscape landscaping is any landscaping designed with hard natural materials but isn't living, therefore is easy to maintain and lasts for many years.
Examples of Hardscapes are:
Flagstone patios
Stone pathways
Retaining walls
Concrete walkways
Outdoor fireplaces
Hardscape Design & Installation
At Eco Design Landscaping, we will install creative hardscaping solutions to whatever structural or aesthetic need you have at your home or business in Barrington. All of our staff are educated and knowledgeable of any hardscape design and installation. With water regulations and a busy lifestyle, hardscape landscaping is increasing in popularity for Barrington residents. How long a hardscape lasts comes down to a quality installation. From beginning to end, our landscapers work with you on design concepts to the final walk-through, helping ensure a great experience with us.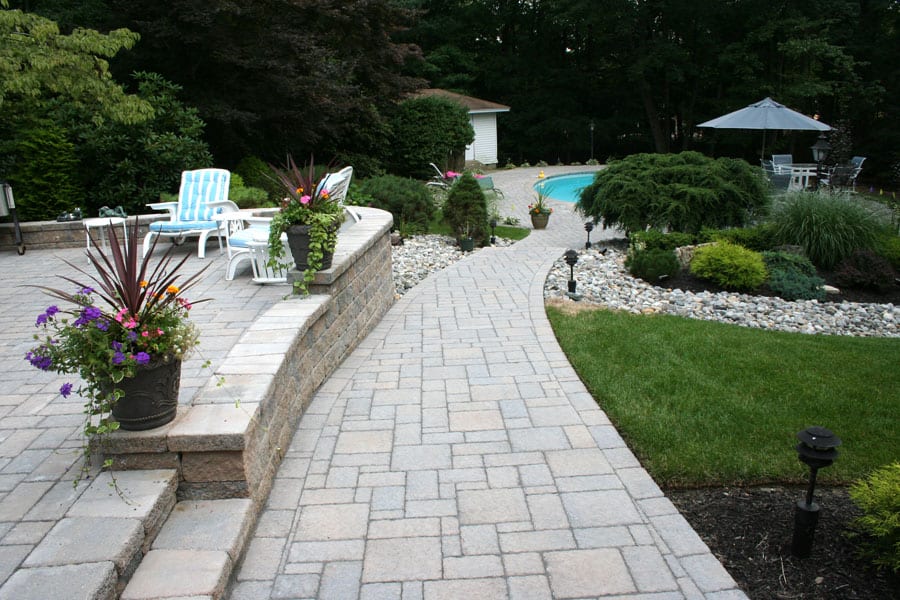 Flagstone
We only install natural flagstone for patios, walkways, and driveways to help enhance your home's curb appeal. Flagstone is great for patios and driveways that receive a lot of traffic because they are a durable natural stone.
Landscape Lighting
Landscape lighting transforms and lawn at night and can showcase a yard in a whole other light. Our experts run through your lawn to see which types of lighting and in what areas of your landscape will have the most impact and appeal.
Paver Stones
An easy way to add an aesthetic appeal to your landscaping is by adding paver stones to the front yard or backyard of your home. Stone pavers are a durable and appealing way to create patios, pool edging, and walkways for your home.
Retaining Walls
A great way to break up backyard space is by incorporating a stone retaining wall into your landscaping design. Retaining walls can also help break up uneven terrain and slopes in backyards. Our residential landscaping experts create the ideal retaining wall of your dreams by incorporating different colors, layouts, and natural stones to fit the style of your home.